Release date: 1st July 2019
What's New
Summer days are finally here with their wanderlust, so we've striven to offer you more mobility with our new Orchestrator Mobile release, bringing you even more supervising and managing capabilities. Push Notifications, a bright new feature built specifically for your mobile app, helps you better monitor your Robot fleet. Specifically, push notifications enable you to receive notifications every time a specific Orchestrator event takes place. Based on pre-existing Orchestrator Webhooks, you can choose to be notified on the following events:
Job Faulted
Schedule Failed
Queue Item Transaction Failed
Queue Item Transaction Abandoned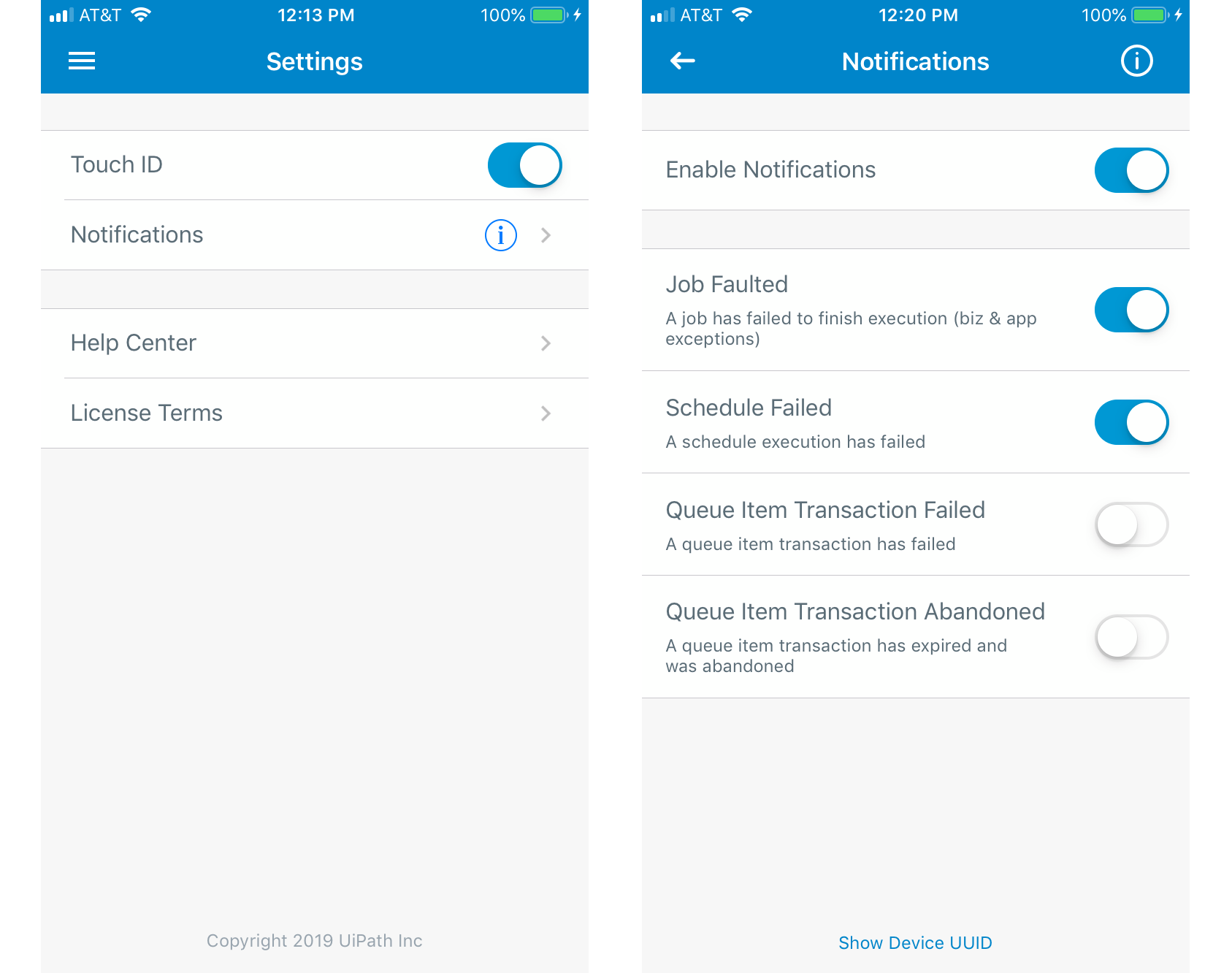 Please note that this feature can be enabled only for on-premise users, with the proper permissions. More details are available here.
Improving functionality is key to delivering a competitive product, so we extended the Schedule Job feature - you now have the ability to Enable, Disable, Edit, or Remove a schedule, matching the functionality within your web-based Orchestrator.
Note: The apps are released following a staged roll out process that adheres to safe deployment practices. Each day the app is available to an increasing percentage of users. The actual users are defined randomly by Apple & Google. The app becomes available to all users 7 days after the initial release date.​
Updated 11 months ago
---